we sell new products in this series, one year warranty!




Due to changes in the LCD production process and the circuits/ICs of different batches of products, there may be changes, but the sizes, screens, interfaces, and screw holes of the new and old products are basically the same. Unless otherwise specified, just connect the new module exactly as the old product technical standard.
There may be big differences between different batches of products of the same model, causing the equipment to not work normally. Before purchasing, it is recommended that buyers take photos of the front and back of the LCD screen to our engineers for confirmation to avoid product inconsistencies.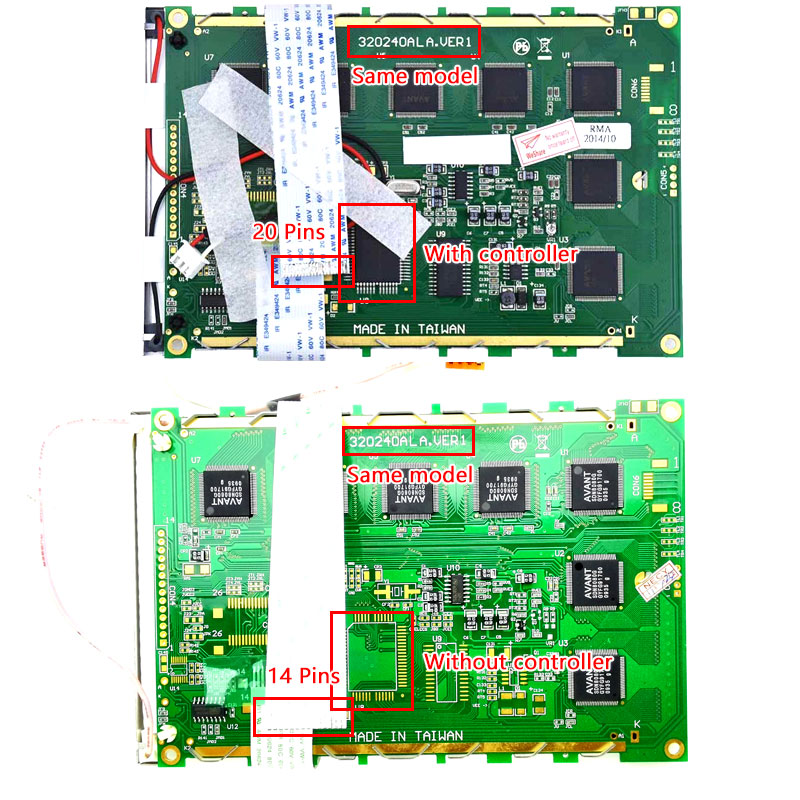 Special Note:According to the notification from the international express company, many countries and regions around the world are now affected by pneumonia virus. The countries and regions directly reduce flights, or the courier personnel are temporarily closed, so it may take more time than usual.

*R1:Support countries and regions
United States,United Kingdom,France,Germany,Italy,Spain,Australia,Belgium,Czech Republic,Denmark,Ireland,Netherlands,Sweden, Hungary,Lithuania,Latvia,Portugal,Slovenia,Slovakia,Luxembourg,Ukraine

*R2:Remote area fees
Use DHL, UPS, FedEx and other large national express companies.If the buyer's delivery location is in a remote area, the courier company will charge an additional 35USD fee. Buyers need to make up.





When the buyer receives the LCD screen, connect the LCD screen according to the pins 1-14, 1-16, 1-20, etc. After power on, if the display effect is very light or very dark, it can be seen from the side of the LCD screen Pattern, then only need to adjust the potentiometer (adjustable resistance) to change the display effect.General potentiometers are roughly classified as follows: